Winter Scene Copic Marker Color Combo + Free Digi Stamp
It's free digi Friday! Woot woot! Today I have this Winter Scene Copic Marker Color Combo + Free Digi Stamp, Suzy. If you haven't joined My Creative Library you can do so below..
My Creative Library
Download my FREE Digi-Stamps and Papers!
Join My Creative Library for unlimited access!
-Photoshop tip-
I really love this digi. I lowered the opacity to 20% then I duplicated the layer and put it back to 100%. Then I deleted the entire image with my eraser tool and just left the eyes black. So this gives me the no line look but I don't have to color the eyes in. I know adding details to those little eyes can be difficult. It's a great little tip for those who love the no line look but have a hard time with getting those eyes right.
Here's a little Copic Marker Color Inspiration to get those creative juices flowing. Check out my other Copic Marker Color Inspiration Posts.

I have had so much fun creating all different types of backgrounds lately. The more you practice different scenes the easier it becomes when you are creating them all on your own. I have currently have 2 background focused classes. These classes are great if you are looking to color outside of your comfort zone. It's fun to combine the scenes and practicing them helps you to venture out and try different looks.
Here's the 2 backgrounds courses I currently have.. and will have more to come!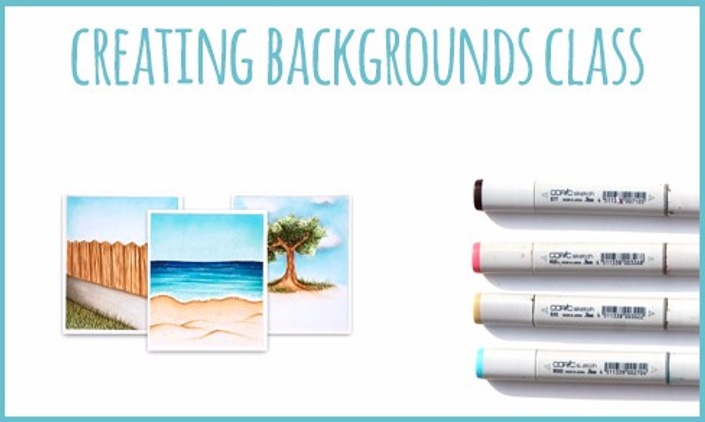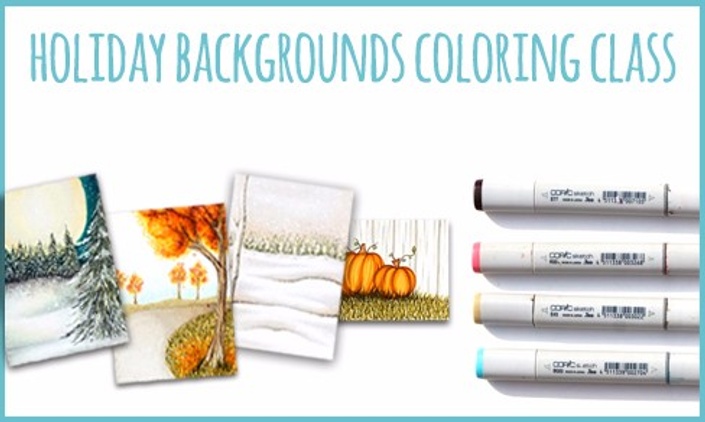 Copic Markers used in this scene:
Skin – E000, E11, E13, R32, R30
Hair – E30, E31, E33, E35, E17
Hat and Mittens – BG72, BG75, BG78, N7, N5, N3, N1, N0
Coat – E41, E42, E43, E44, N0, N1, N3, N5
Boots – E71, E74, E77, E79
Snow – N0, N1, W00, W1, W3, W5, C00, C2, B000, R000, E0000
I hope you enjoy this cutie, Suzy! I would love to see her all colored up. Tag me in social media or use the hashtag #TheCopicScoop
Pin the image below so you can always find your way back to this page!
Linking Up: A Bit more time to craft • A Perfect time to craft • Card Mania • Copic Marker Spain Challenge • Crafts Galore Encore • Crafty Girls Challenge • Crafty Hazelnuts Christmas Card Challenge • Creative Ladybirds Creations • Love to Scrap • Sparkles Monthly Challenge • Craft Challenge • Crafting with an attitude • Little Miss Muffet Challenge • Crafty Creations • Mod Squad Challenge • The Merry Christmas Challenge •